Sikkens Automotive Training
17 Feb 2019, 08:00 | News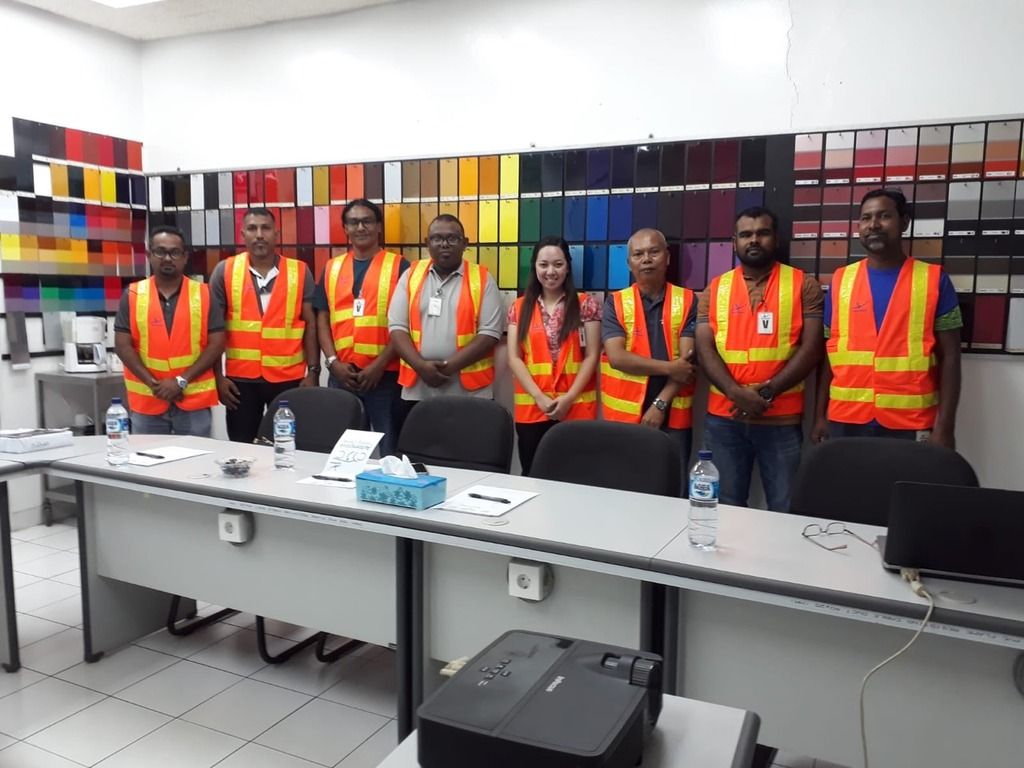 Sikkens Automotive Training
Participants taking part in the Color Bank Sikkens Automotive Training this year has departed to Jakarta. Participants in the training include customers and employees of Color Bank.
The training will be held from 18th February 2019 to 22nd February 2019. Three Employees and Five Customers of Color Bank will participate in the training. This Includes MNDF and Police personnel as well.
Among the Five Customers attending the training one of the Customer's training expense is fully sponsored by Color Bank. The customer is Owner of Baaba Auto Garage, Mr. Ahmed Shan who won the lucky draw for attending a seminar held by Color Bank last year.
During the Training, participants will be introduced to the latest technologies from Sikkens Automotive Paint and they will be theoretically and practically experiencing on painting requirements on land vehicles. The importance of this training is to enhance the knowledge of Garage Operators in applying the Sikkens Automotive paint according to the procedures and overcome the existing difficulties encountered.