Ace celebrates Maldives 53rd Independence Day with a Bag Sale!
26 Jul 2018, 09:00 | News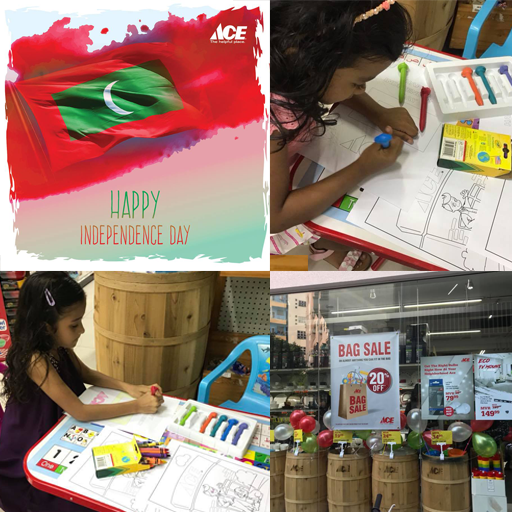 Ace Hardware & Home Centre Maldives celebrated 53rd Independence Day of the Maldives with a Bag Sale on 26th till 28th July 2018. With instore activities for kids and Bag Sale that offered 20% discount on one or more products that fits the bag gained lot of support from customers.